CALENDARIO
Stampa il calendario con tutti gli eventi in programma.


» RICERCA EVENTO

EVENTI CONVENZIONATI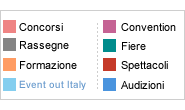 EVENTI CONSIGLIATI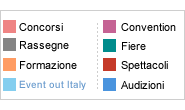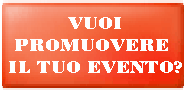 NEWSLETTER / SMS ALERT
Registrati e verrai informato di ogni evento in anteprima
via email e/o sms.

GUESTBOOK
Commenti, opinioni, pensieri, emozioni... lascia la tua!
LA DANZA IN UN "CLICK"

WEEKENDINPALCOSCENICO.IT
La pagina è stata vista: 1463
<< Torna
ANAGRAFICHE - DATI

Denomazione
Nome Cognome
Antoine Vereecke

Indirizzo
Città

Provincia
CAP

Nazione
Belgio
Cellulare
Email
valentina.marini.rm@gmail.com
Sito web

VIDEO / FILMATO
Descrizione / Attività / Curriculum
Contemporaneo
Antoine Vereecken was born in Gent, Belgium.
He began dancing aged 16 and trained at the Royal Ballet School of Antwerp. Between 1993 and 1997 he performed and toured with Les Ballets C. de la B. under the direction of Alain Platel.
In 1997 Vereecken joined Malaika Kusumi's Renaissance de la Danse in Frankfurt, Germany and later joined the Kibbutz Contemporary Dance Company, Israel under the direction of Rami Be'er.
From 2001-2003 Vereecken performed with the Richard Alston Dance Company, London and during that time restaged Richard Alston's "Red Run" on the London Contemporary Dance School.

After a series of choreographic projects including Maresa von Stockert's Tilted Co. and Dance Nomad, Vereecken danced for Wayne McGregor | Random Dance from 2004 till 2011.
During his time with WM | RD, principal roles were created for him in many new works which he toured extensively both nationally and internationally. He was featured in various dance films, including "Primary situations framed" by Julie Masterton, and the documentary 'Wayne McGregor: going somewhere' directed by Catherine Maximoff.

As an assistant, Vereecken has worked alongside Wayne McGregor on many works including "Harry Potter and the Goblet of Fire" for Warner Brothers "Dido and Aeneas" La Scala Milan as well as restaging several of McGregor's works for San Francisco Ballet, the National Ballet of Canada, the Bolshoi Ballet, The Royal Danish Ballet, the Boston Ballet, The Royal Ballet and the Joffrey Ballet and the Royal Ballet of Flanders among others.
In 2012, Vereecken won an 'Isadora Duncan Dance Award' for his restaging of 'Chroma' on the San Francisco Ballet.
He coached 'Ossein' for the Varna Ballet Competition and the Northern Ballet Theatre and staged 'Polar Sequences' for the D.A.N.C.E programme in Dresden.

As a teacher, Vereecken has taught for The Royal Ballet School, London Contemporary Dance School, National Ballet School of Canada, Royal Ballet School of Antwerp, Central School of Ballet, English National Ballet School, D.A.N.C.E, DAF Dance Arts Faculty in Rome and Wayne McGregor | Random Dance among others.


STAMPA SCHEDA
<< Torna
MERCATINO
annunci di lavoro e
compravendita di articoli vari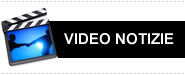 LINK EVENTI

LINK COMMERCIALI