CALENDARIO
Stampa il calendario con tutti gli eventi in programma.


» RICERCA EVENTO

EVENTI CONVENZIONATI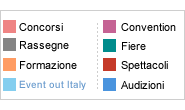 EVENTI CONSIGLIATI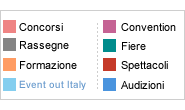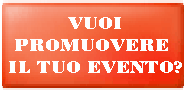 NEWSLETTER / SMS ALERT
Registrati e verrai informato di ogni evento in anteprima
via email e/o sms.

GUESTBOOK
Commenti, opinioni, pensieri, emozioni... lascia la tua!
LA DANZA IN UN "CLICK"

WEEKENDINPALCOSCENICO.IT
La pagina è stata vista: 1524
<< Torna
ANAGRAFICHE - DATI

Denomazione
Nome Cognome
THEODORE CONSTANT

Indirizzo
Città

Provincia
_ESTERO
CAP

Nazione
Austria
Cellulare
Email
info@weekendinpalcoscenico.it
Sito web
theodoreconstant.wix.com/arts
VIDEO / FILMATO
https://youtu.be/S6rjQ_hv3TQ
Descrizione / Attività / Curriculum
Principal Dancer, International Guest Artist, Choreographer and Director, Theodore Constant has trained at the Ecole Superieure de Danse du Quebec and The National Ballet School of Canada, having Daniel Seillier of the Paris Opera as principal teacher.
His danced with Les Grands Ballets Canadiens de Montreal in Canada, Staatsoper Berlin, Deutsche Oper am Rhein, and Oper Leipzig in Germany. He was invited to dance in Russia, France, Germany, Switzerland, Luxembourg, Canada, Japan, and the United States, while working with a variety of significant choreographers in a vast classical, neoclassical and contemporary repertoire, in which roles were created for him.

Mr. Constant has been Ballet Master with numerous professional dance Companies and Schools, such as the Semperoper Ballet Dresden, State Ballet School Berlin, John Cranko Academy Stuttgart, Kiel Opera House, Joffrey Ballet School, Manhattan Youth Ballet, Festival Ballet Providence -among others, and acts as member on international ballet competition panels.
He holds dance-teaching diplomas from London, England, and Cologne, Germany.
His students have joined professional dance Companies around the world. They are recipients of many awards, including the Gold Medal at YAGP New York City Finals, and other International Dance Competitions.

As a choreographer, his classical, neoclassical and contemporary ballets have been performed in Germany, France, Romania, Austria, Belgium, Canada and the United States.

Mr. Constant has been Artistic Adviser with the National Theatre, Romania, Ballet Director and Choreographer with the Cologne Dance Academy, Germany, the OSC-Dance Company, Canada, and the Northern CA Dance Conservatory, USA.
Since 2014 he is the Founder and Director of the Theodore Constant - Dance Academy in the United States, and since 2015 Ballet Master with the Vienna State Opera Ballet Academy in Austria.


STAMPA SCHEDA
<< Torna
MERCATINO
annunci di lavoro e
compravendita di articoli vari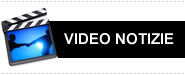 LINK EVENTI

LINK COMMERCIALI